Writing your own bio is awkward...
so we wrote each others instead.
There's no playbook when it comes to finding a business partner. You just have this rare but powerful gut instinct, and you follow it and trust you're making the right decision.
It took about 5 minutes of conversation the first time I met Kejal, during a playdate for our kids, to feel that instinct. I asked her the usual fare - what she does, where she's worked, if she knows so-and-so. She casually mentioned a few insanely impressive credentials (think household brands, big agencies you've definitely heard of, Super Bowl commercials, etc.) while feeding one kid sitting on her knee with one arm, and herself from a plate balanced on her pregnant belly. Um, nice to meet you too, Superwoman!
Just a few days later, I texted her to see if she had any time to brainstorm some ideas. A good first test to see if my instincts were right, I figured. I was generating new messaging for a tough client and it just wasn't meeting the mark. I gave her the rundown and answered her questions. "Give me an hour and I'll call you back," she said.
An hour later, over video chat, Kejal pulled up a hand-drawn diagram with ideas on it that felt like she was showing me the answer key to an impossible test. I literally felt like a student in a classroom, learning from a guru of some kind. I realized then and there the toughest challenge ahead of me would be convincing her I was worthy of being her business partner.
After working with her for years, I've now realized that the first gut instinct I felt was not at all unique to me. Clients, colleagues, literally everyone in the Zuzu ecosystem just adores Kejal right away. She and I share so many of the same values - primarily that we want to work with incredible people for incredible clients. And we're making it happen every day. I am so proud (and grateful) to call her my friend and business partner. She's the real deal.
-Jonathan Kantor, co-founder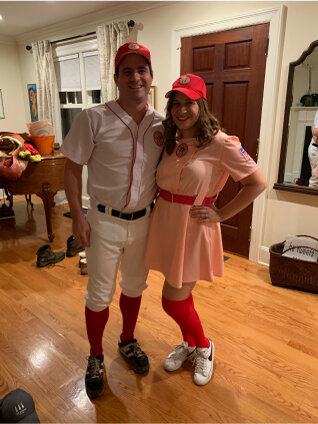 Jonathan is one of the best marketers I've ever met. Not just because he's able to take in incredibly complex information and synthesize it into simple terms (he can), or because his brainfires out 372 interesting ideas per minute (it does), but because he approaches everything with such pure love of our craft. His integrity is unmatched, and he's always thinking about what is best for our clients' business.
As his business partner and friend, I can safely say Jonathan is as reliable as they come. He says yes with enthusiasm, and then promptly gets to work. After a snack. And a quick break to hug his kids. Ok, not so promptly, but once he begins the man GETS IT DONE. He's also a master level Jazz musician, a tournament winning golfer, and a black belt in giphy.
Jonathan holds everything to a standard of excellence that pushes our whole team forward. Good enough is simply not in his vocabulary. Just when I think a campaign is complete, he'll swoop in and offer a nugget of brilliance that takes it to the next level. And he's like that with EVERYTHING. From the sourdough he bakes daily, to his beautiful family, to the composition of his ice cream cones, everything he touches somehow turns out the best.
-Kejal Macdonald, co-founder